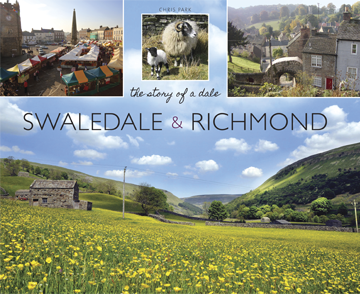 Swaledale & Richmond by Chris Park
Now £7.00, was £14.99. You save £7.99. Better than half price!
A beautifully produced book on all aspects of life, history and landscape in one of the most picturesque and interesting corners of England. Swaledale-born Yorkshireman Chris Park has gathered together a wealth of fascinating information to tell the unique story of this ancient dale and its charming town.
Check out some pages below: