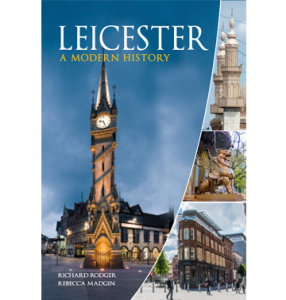 Our fantastic new book on the history of Leicester
An excellent history written by people who know and understand the city well. Beautifully produced in softback and limited edition hardback.
The sights, sounds and smells of the city in the twenty-first century are products of cumulative layers of history, layers which are peeled back by a specially assembled team of historians, all of whom have lived and worked in Leicester for many years.
This excellent book has also been wonderfully supported by Leicester City Council and the City Mayor, Sir Peter Soulsby.