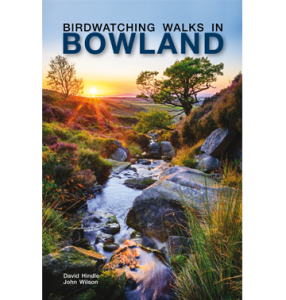 Our wonderful new walking book
The county of Lancashire has at its heart a real gem. Boasting fells, marshes, moorland,
rivers, rich woodlands and ancient picturesque settlements, the Forest of Bowland provides a wonderful variety of habitats for an amazing array of birds, some of them rare.
Little wonder, then, that local authors David Hindle and John Wilson developed such a passion for exploring the area, and decided to write a book. Birdwatching Walks in Bowland, now in its third edition, reveals the many treasures on offer that can be enjoyed by all. Readers can choose from over 30 lovely routes, all with straightforward directions, easy-to-follow maps and useful birding tips.