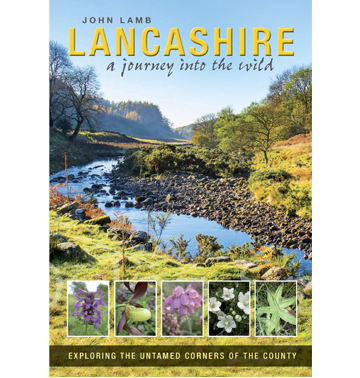 Lancashire: a journey into the wild is a superb new book that is due out in summer 2018, allowing us to give you a chance to pre-order your copy(ies) at a very special price. This beautiful book is an exploration and celebration of modern Lancashire's unspoilt and lesser-known corners. Full of fascinating facts, figures and insights, complemented by many colour images, and produced to a very high standard, the book is designed to be both informative and lovely to look at. It is written in an accessible and lively style and will delight anyone who has an interest in the natural history of our region. After publication it will cost £19.99, but if you order before 30th April 2018, you can obtain your copy(ies) at the pre-publication subscription offer price of only £15 (plus £1.95 towards postage), and you can also get your name printed in the book in a List of Subscribers (more details below).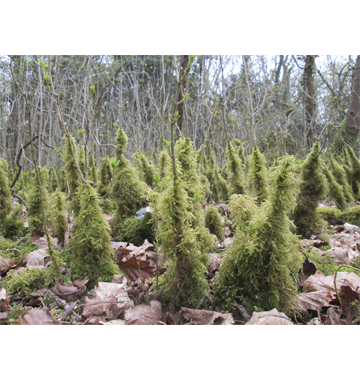 About the Book
The essence of a wilderness area is that humans can maintain a relationship with wild nature. Whether that relationship is characterized by recreational use or traditional, indigenous use doesn't matter, so long as the relationship has a fundamental appreciation of, and respect for, wild nature.
'Wildness' is a quality of being 'wild' or 'untamed', but further to this, it has been defined as a quality produced in nature, as that which emerges from a forest, and as a level of experiencing nature. It differs from wilderness, which are places where wildness can be found.
Hence to find wildness, to experience wild nature, you go to the wildest areas. It is these secret pockets of Lancashire that are explored by this book.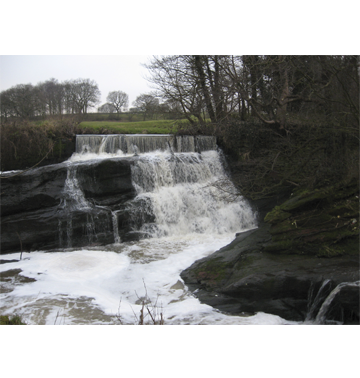 For author John Lamb, Senior Conservation Officer for the Lancashire Wildlife Trust, picking these pockets has been a hugely enjoyable and revelatory process:
'Writing this book involved an incredible journey around modern Lancashire and took me to many places I hadn't been before, some of them being "honey pot" destinations, whereas others are so well off the beaten track, that few people have been there before.
It has been a pilgrimage to find nature, to give respects to, and say thank you to, Mother Nature.
It wasn't just a case of visiting and photographing places, the journey took me to the spirit of place. Many places in this book support archaeological sites from the prehistoric periods to the Industrial Revolution. The energetic presence of our ancestors makes sites special and, in some cases, sacred. Some sites have been 'special' for thousands of years.
The experiential journey has highlighted many places that are well-worth returning to, and going back to some sites will feel like meeting up with an old friend. Do visit and go back to sites that you like the look of, or feel relaxed at, are in tune with, feel energised by. Experience them through the months and seasons, at different hours/times of the day, in different weather conditions, in differing light and shadow-scapes. Have your enthusiasm, energy for, and appreciation of, such places invigorated and renewed.'
The special subscription offer
Click here to download our subscription form!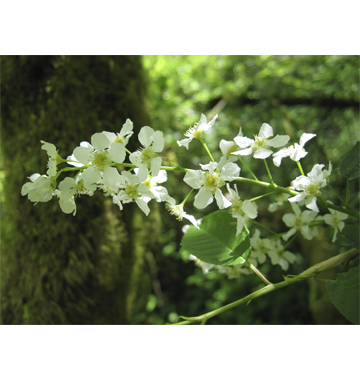 Most of you will be familiar with the notion of subscribing to a newspaper, magazine etc, whereby you pay a monthly or annual amount and in return receive products or services (many of which are online now). The subscription we are offering here is rather different from this, and is based on the Victorian practise of attracting advance buyers of books to aid publication. Ours is a development of this, whereby the reader receives a discount off the final cover price, and can choose to have their name in a List of Subscribers printed inside the book. This works really well when there is a specific interest group for a book, in this case members of the Lancashire Wildlife Trust and other similar organisations, who can benefit from a special price and receive recognition for their support. Carnegie Publishing has run many subscriptions over the years and they have been very popular – you may even have subscribed to one of our books in the past. One of the nice things is that subscribers can buy a copy for a relative or friend, and have their name included in the book, which makes a lovely, and unusual, gift.
You can place your order very easily in either of the following ways before the 30 April 2018:
Telephone Carnegie Publishing on 01524 840111 or
Return this form to: Carnegie Publishing, Carnegie House, Chatsworth Road, Lancaster, LA1 4SL