---
New Book! Alderley Park Discovered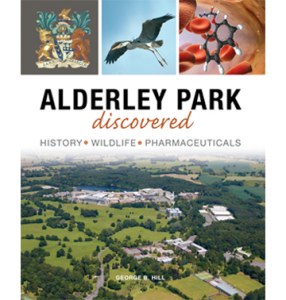 We are thrilled to announce the publication of our newest book, Alderley Park Discovered!
This book is written by former AstraZeneca chemist George Hill, whose carefully researched text is presented in a wonderfully lively and readable style. It is insightful, filled with facts and anecdotes, leading the reader through the Park's intriguing history.
This fascinating, lavishly illustrated and beautifully produced book will be of huge appeal to anyone with connections to the Park, including current and former employees, local people and historians.
To get your copy, click here.
Inside Look! Check out some pages from the book below: