---
Grow Your Own in Lancashire (Only £5!)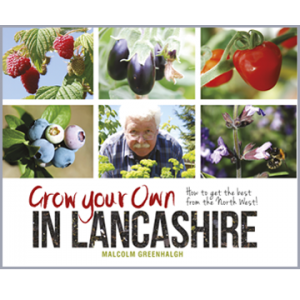 Author: Malcolm Greenhalgh
Was £12.99, now only £5.00. Save £7.99!
How to get the best from the North West!
"If you love good fresh food, grow your own!"
A brilliant new book especially for the gardeners of the North West. Great tips and pictures throughout, as well as a fun and enjoyable read for any gardener. A great way to ensure the success of your plants with advice tailor-made for Lancashire and Lancashire gardening. A fantastic deal at just £5.
Check out some inside pages below: